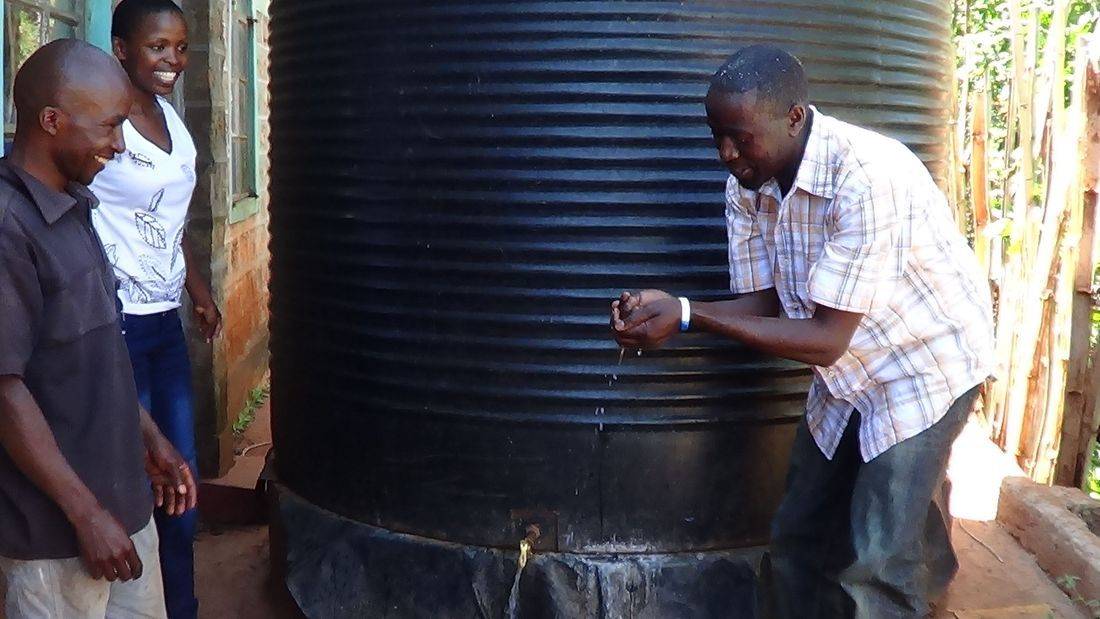 Our primary focus is to identify and assess abandoned wells in hopes of restoring them for underserved communities in Kenya. Given the limited resources, our belief is that restoring existing wells is an effective and immediate strategy that benefits a larger number of affected communities.
According to the United Nations International Children's Emergency Fund (UNICEF), the estimates of water supply in Kenya indicate that only about 56% of the population has access to safe water. Approximately 80% of hospital attendance in Kenya is due to preventable diseases, and appoximately 50% of these illnesses are water, sanitation, and hygiene related cases.
At Myles of Great Hopes (MoGH), we strive to be part of the solution by living our mission, vision, and values. In addition, we support Kenya's vision to improve the nation's water quality conditions and empower the underserved communities for todays generation and generations to come. We actively seek out resources to help achieve our goals. We are not doing it alone; we know we can count on you.
Some Our Completed Water Projects
ILBISSIL GIRLS ABANDONED WATER WELL PROJECT COMPLETED – 2018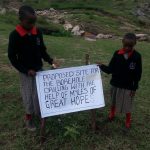 Myles of Great Hope ("MoGH") partnered with Global Outreach Group at the Sacred Heart Cathedral on the Ilbissil Girls Abandoned Water Well Project. We contracted Kenya Power and Lighting Company to install the necessary power to help pump water for more than 500 boarding school girl students in the heartland of Kajiado, a semi-arid region. Today, we have success stories from the principal, students, staff members, teachers and parents.  After completing the project, some of the takeaways from this project were the reduction in water contamination; sufficient water to cook and wash clothes; drip irrigation garden farming; and, increased savings of funds by purchasing locally grown and manufactured goods.
DONATED WATER TANK TO PRIMARY SCHOOL – ILBISSIL PRIMARY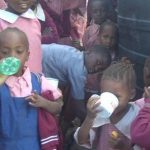 At Ilbissil Primary School, the permanent water solution was to dig a bore hole. Our Hydro survey indicated more than 1,800 feet to hit water table for an estimated cost of $22K (USD).  We continue to strive towards achieving this financial goal.  Thus far, we have donated a 10,000 liter water tank to the school for rain water harvesting efforts.  In our second phase, we have dug trenches and allocated the raised funds towards connecting the school with their municipal water.  Our plan is to dig this well and thus change the dynamics.
SALVATION ARMY WATER TANK – NYANGERI – EMBU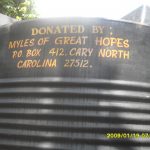 MoGH received a cry for help from a small Salvation Army church with approximately 200 members regarding the Itimbogo River, which is a river consisting of severely polluted water flowing through the local area.  Area residents utilized the river water filled with agricultural chemicals and waste for the washing of clothes.  Also, children within the community oftentimes used the river recreationally as a swimming pool.  Thankfully, MoGH installed a water tank, and it was quickly reported that ailments due to the contaminated water decreased.  The people of the community used the clean water for cleaning, cooking, and drinking as well.  MoGH received lots of positive testimonies from those affected.  For instance, one church member stated, "My white uniform was actually looking even whiter after washing with the clean water."  MoGH has been overwhelmed with thanksgiving and appreciations from the community for their contribution.
OZONATOR MACHINE AND STAINLESS STEEL TANK FOR ILBISSIL GIRLS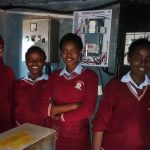 Through sponsorship by Reclaim Filters and Systems, Inc. (in Wake Forest, NC), MoGH donated an Ozonator machine to the Ilbissil Girls High School (in Kajiado, Kenya), which has more than 500 students plus teaching staff members and other faculty. The Ozonator machine creates a non-carcinogenic product from oxygen that is 10 times more effective than chlorine in disinfecting water. Reclaim Filters also donated a stainless-steel water filter tank with white approved bags as filters that fit to size.